VoterLookUp in Central Ontario
With less than one month left until the 2022 Municipal Election, we know that municipalities are continuing to work hard on their voters' lists.
With all MPAC enumeration deliverables out the door, we want to acknowledge and thank our municipal partners for their efforts to help promote the VoterLookUp platform. We saw some creative examples of partner advertising, including a variety of print, digital and physical signage promotion across the province.
The City of Kawartha Lakes for example, leveraged all advertising platforms available, and saw over 6,000 searches in their database. This included print ads in the local paper, large display boards in 13 different communities, as well as a physical presence at local events, such as Farmers Markets, to host over 500 face-to-face conversations.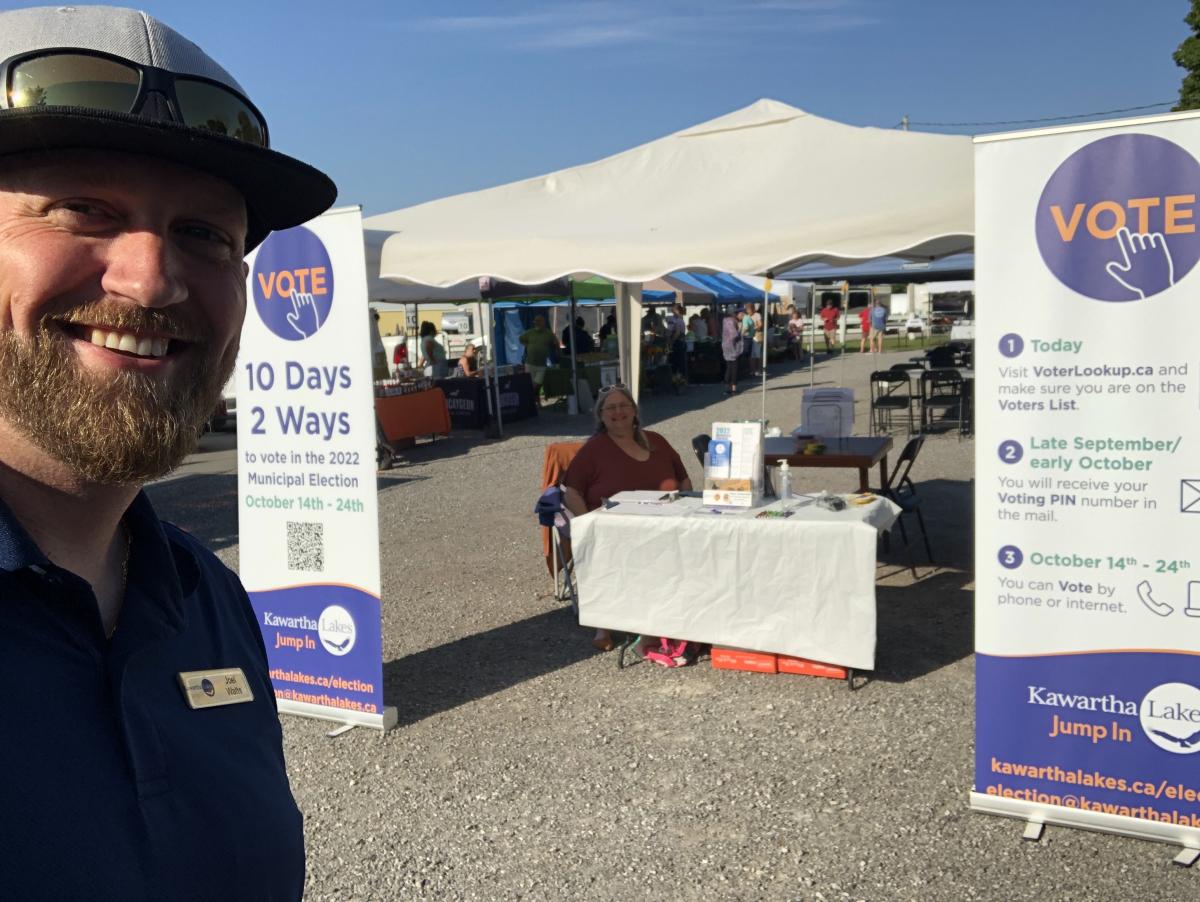 "Having a physical space to meet with our residents in person was a great opportunity to promote VoterLookUp because it provided the space to showcase how the platform works if someone had questions or concerns about their information," commented Joel Watts, Deputy Clerk for the City of Kawartha Lakes. "Our area is also a large tourist destination, and so some of the conversations held were with non-residents. The benefit about VoterLookUp is that the tool applies to voters across the province, and so by using the resources, such as the buckslips MPAC provided, we were able to offer information to all those who approached us."
With over 215,000 searches in the past 9 months, the success of Voterlookup.ca is owed to all municipalities that helped promote and educate their residents about the tool.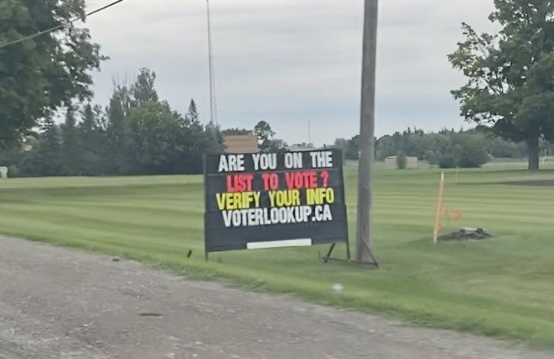 "We know that when it comes to informing residents, one size does not fit all.  Municipalities need to leverage different methods. The City of Kawartha Lakes, here is a great example of how to successfully engage different audiences in a community." commented Lynne Cunningham, Regional Manager.
"The approach Kawartha Lakes took in promoting Voterlookup both online and off, is an excellent example of how to meet the needs of a diverse population group while ensuring their awareness of an important MPAC initiative. As the local Municipal and Stakeholders Relations Representative, I appreciate the ideas and dedication of the staff team at Kawartha Lakes", added Sarah Groves, local MPAC Account Manager.