MPAC Returns to the 2022 International Plowing Match & Rural Expo
After a three-year pause, MPAC was excited to return as an exhibitor at this year's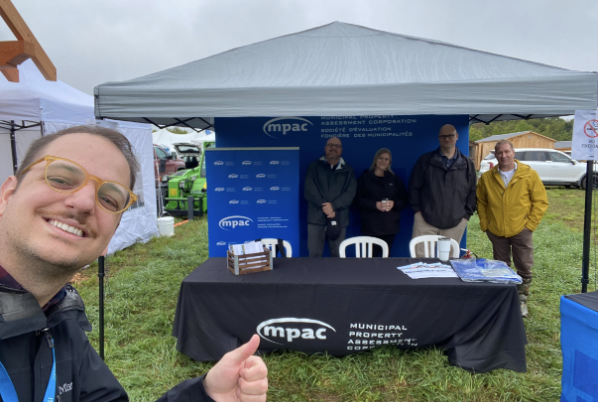 International Plowing Match & Rural Expo (IPM) in Kemptville, Ontario. Attracting over 67,000 visitors from across the province and beyond, the five-day celebration of agriculture and rural living is the largest event of its kind in North America.
"It was exciting for our employees to meet directly with property owners and answer their questions," says Karen Russell, Director, Valuation & Customer Relations. "The opportunity to share more about how MPAC values farm properties is critical to building strong, transparent relationships with Ontarians."
Visitors to the booth were able to learn more about the assessment and taxation process, how to use AboutMyProperty, as well as various incentive programs available to farm property owners.
With nearly 50 MPPs and ministry staff in attendance, the event was also an important opportunity for our Government Relations team to listen to issues and concerns, answer questions, and share how MPAC can support them.  
"This year's IPM was one of our best interactions with government officials," says James
Harvey, Manager, Government Affairs. "It was important for us to connect with ministry staff, share our plans to reach out to constituencies, and showcase our latest products and services. The casual environment was perfect for having candid dialogues and we are looking forward to continuing our conversations."
The team looks forward to returning to another IPM in the near future.