By the numbers: Ontario's top municipalities for 2021 home improvements
For the second straight year, the City of Brampton topped the list for home improvements, with 7,382 residential home improvement permits in 2021. This represents a 29% increase from the previous year – continuing a trend that saw a 70% increase from 2019. Brampton was also the provincial leader in renovations/additions building permits, issuing 7,133 such permits, an increase of 29% from the previous year.  
On a percentage basis, it was Southwold Township topping the list, with 57 permits representing a 119% increase.  The Town of Aylmer (36 permits, up 112%) and Municipality of Arran-Elderslie (29 permits, up 107%) also experienced large increases.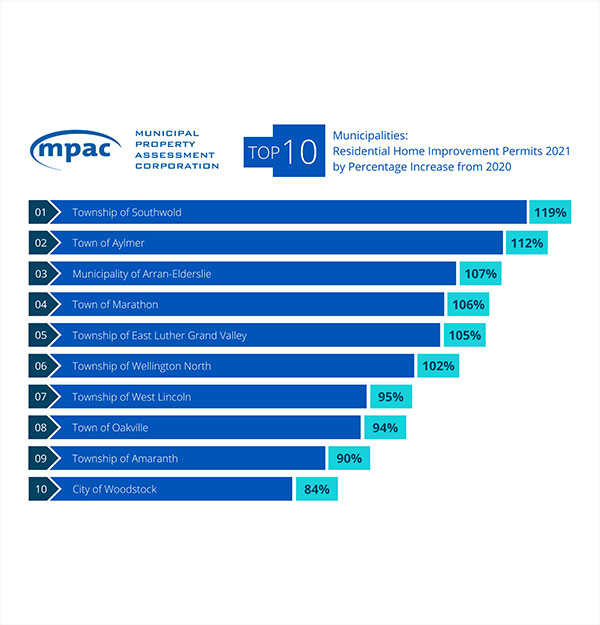 On a per capita basis, Dubreuilville tops the list
Dubreuilville Township was tops in per capita percentage of total residential building permits in the province, with 11.6% per capita permits. Southwold Township was second in that category, with 11.3% per capita permits, followed by the Township of Middlesex Centre which had a rate of 10.8% per capita.