Reading Your Property Assessment Notice
Every four years, we mail a Property Assessment Notice to every property owner in Ontario. Your 2016 Notice reflects the assessed value and classification of your property as of January 1, 2016. We continue to update property information during non-Assessment Update years. Notices are mailed to property owners throughout the year to inform them of changes made to their property information.
When you receive your Property Assessment Notice
When you first receive your Property Assessment Notice (or any notice from us), you should read it carefully and advise us immediately if you disagree with any of the information. Here's how to advise us that you:
How to read your Property Assessment Notice
While you may receive a different notice depending on your property type, all our Property Assessment Notices have information about your property, including:
assessed value
roll number
location and description
municipality or local taxing authority
classification
school support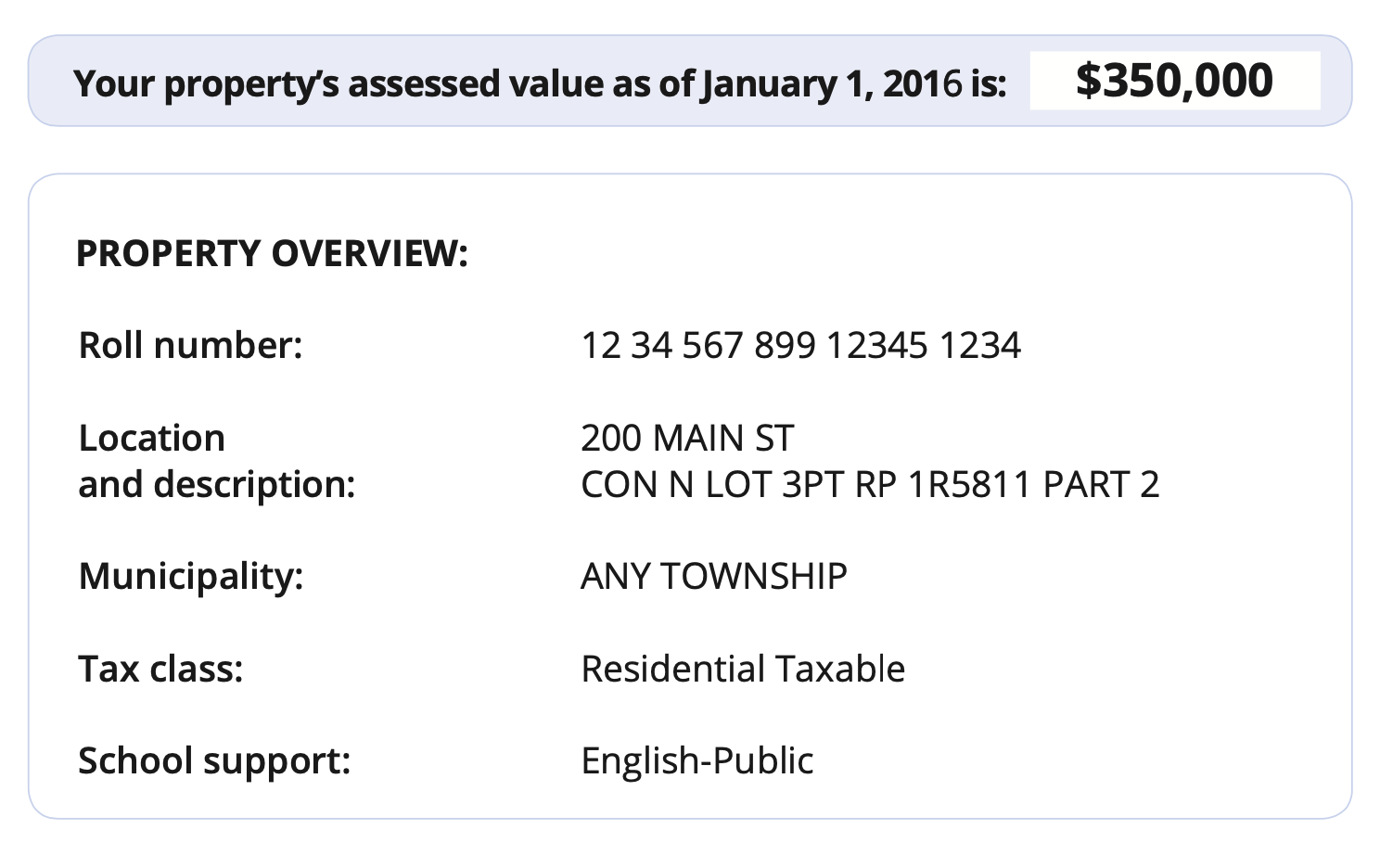 Assessed value change
You can also see how your property value has changed since the last assessment.

Property summary
Your assessment also shows some of your property details, including the property type, dimensions, building square footage and the year of construction, as well as an overview of the key factors we considered in assessing it.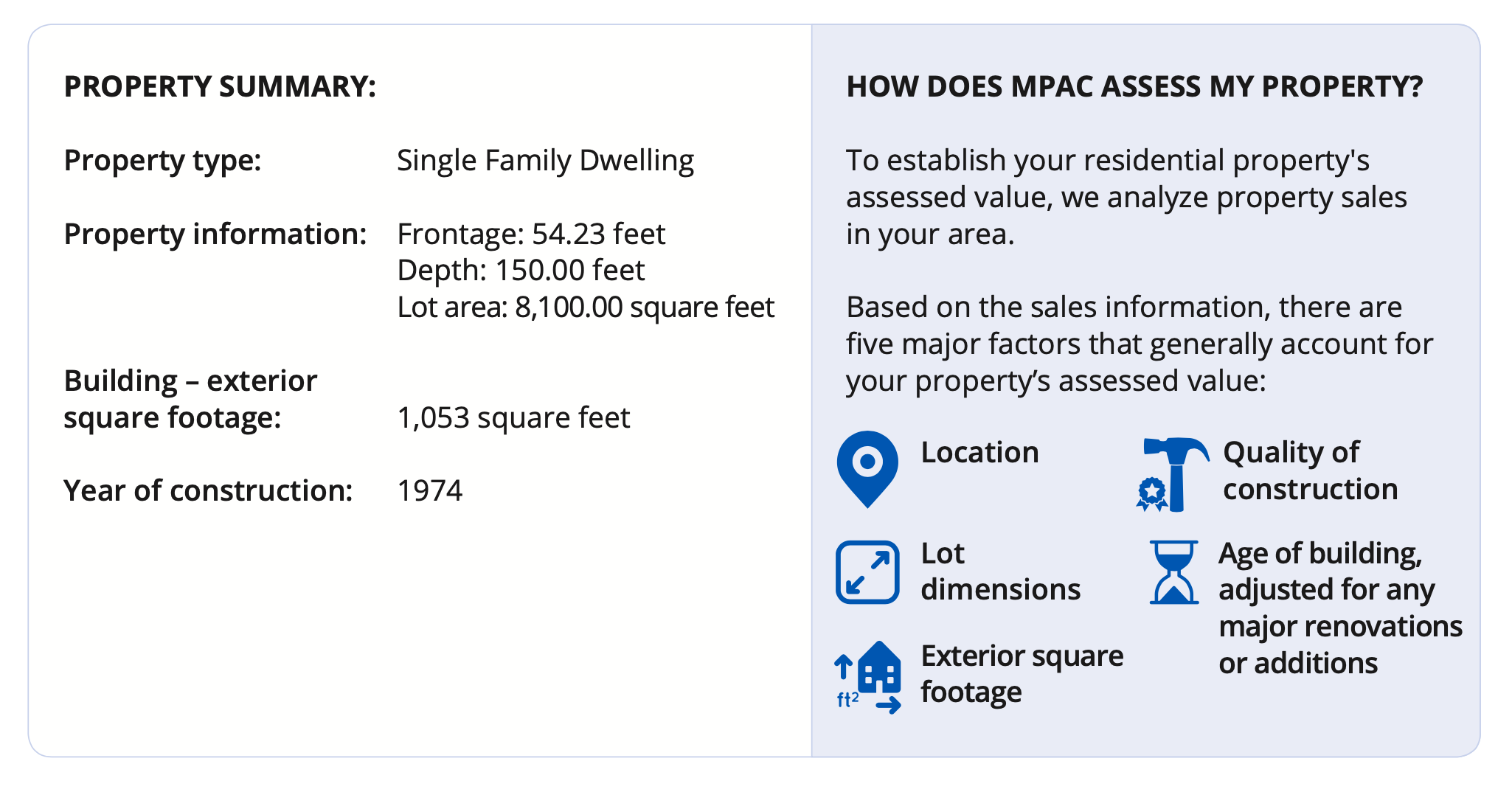 To learn more how properties like yours are assessed, please see Assessments for property types. 
Learn more—your roll number and access key
Your Property Assessment Notice also includes information about how you can learn more about your specific assessment. You can use the access key and your roll number from this section to log in to AboutMyProperty to see the information we have on file for your property and compare it to others in your neighbourhood. Learn more about what else you can do there. 

How to let us know if you disagree with your assessment
The notice includes specific instructions for letting us know that you don't agree with your property's assessed value or classification, and includes the deadlines for submitting a Request for Reconsideration.
You can also see more detailed information on what to do if you disagree with your assessment.